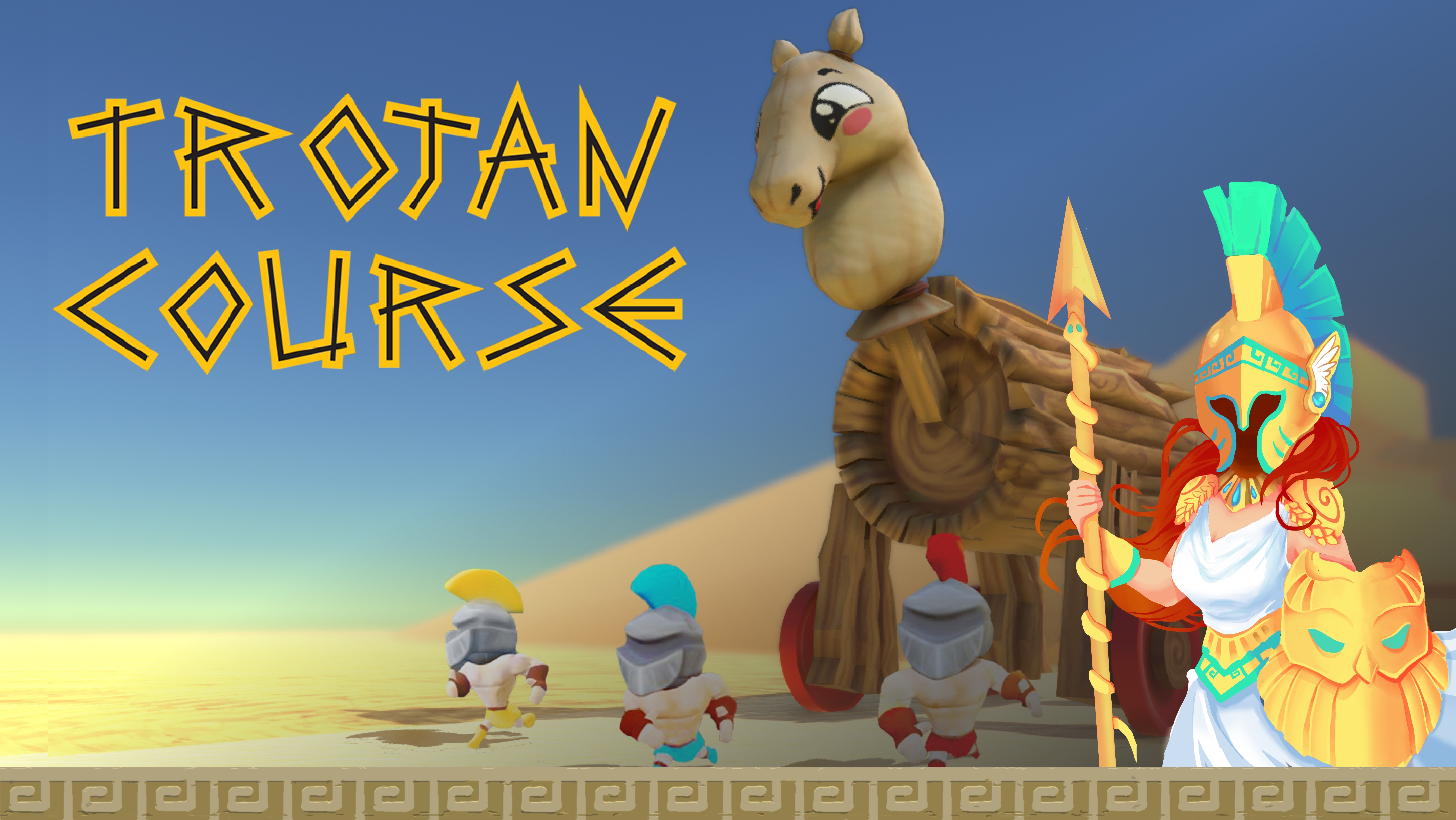 Trojan Course
A downloadable game for Windows and macOS
When the Greeks defeated the Trojans, they thought amongst themselves, "why stop now?" The end is only the beginning. Change the course of history and conquer the rest of the planet!
Are you ready to prove your undeniable strength and loyalty to the Athena, the Great Goddess of War?
Manually operate the Trojan Horse from the inside to overcome tricky obstacle courses. Make your way to the enemy base!
Protect the Trojan Horse at all costs! Battle mythical creatures and rivals amongst your buddies.
Upon arriving behind enemy lines, track down their king and show him no mercy!
A game by:
- Kaley Blackwell
- Marco Cortes
- Claudia Medina Lopez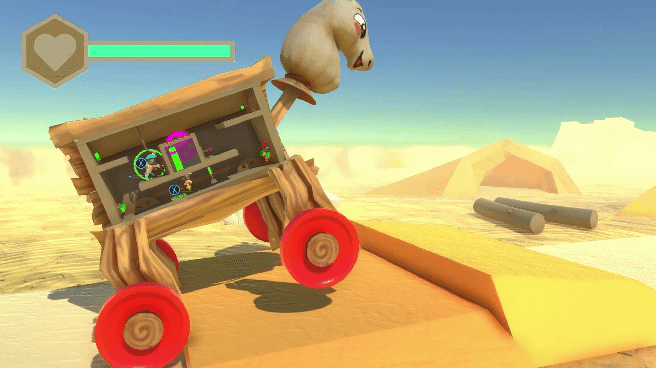 Install instructions
The game is very much designed for Xbox controllers, but can also be played with Playstation controllers!